Production of Coiled Steel Wire Rod
Specialising in steel making for many years, we produce steel wire rod, mainly for the construction industry.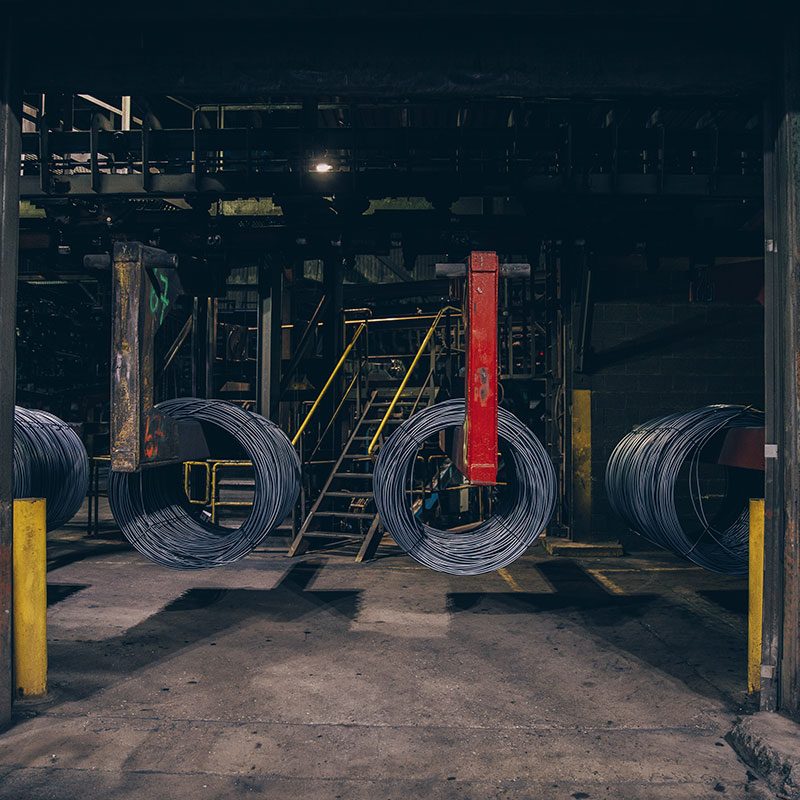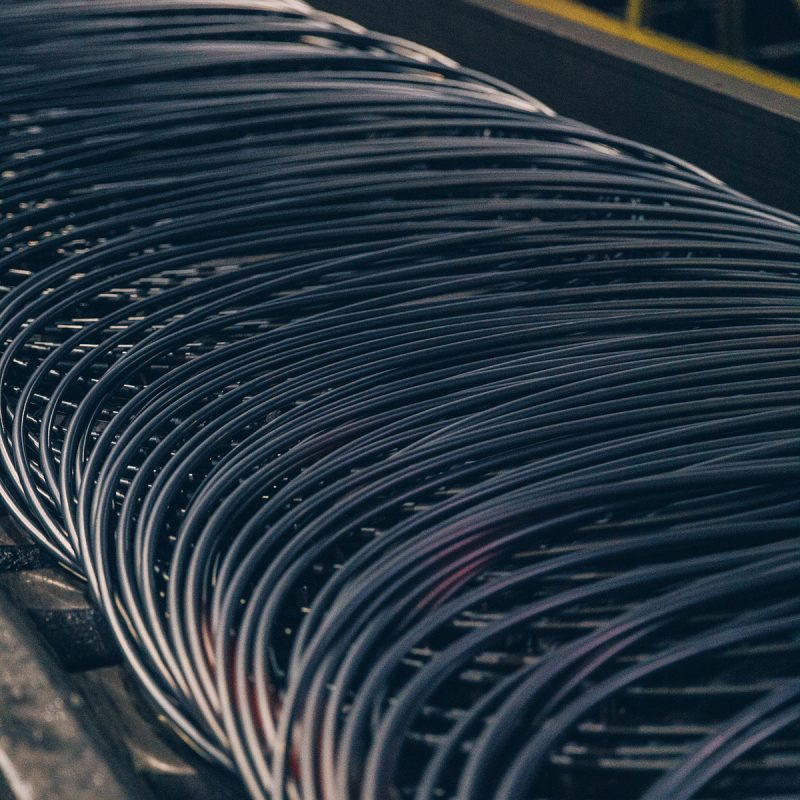 Our steelworks recycles steel scrap, melting it to make steel billets. The wire rod is then obtained by hot rolling these billets. The rod is a coiled semi-finished long product with a circular cross-section.
Our wire rod has diameters of between 5.5 mm and 17.20 mm. The coils or spools each weigh approximately 2 tonnes. We can also produce the rod to individual specifications, on request.
Specifications
Sales contact
Thy Marcinelle S.A.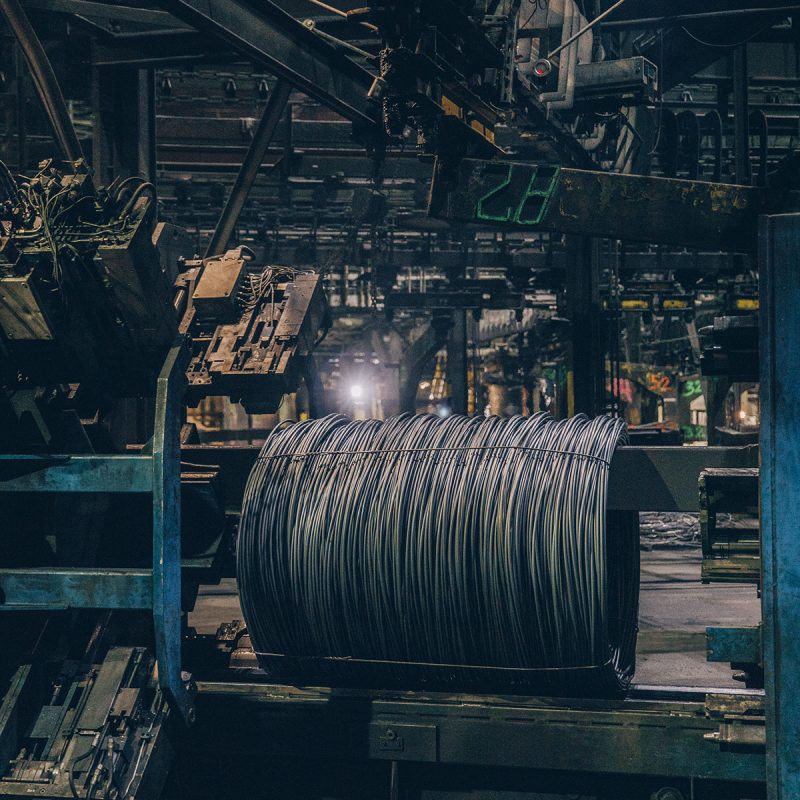 Our Soft Steel Machine Wire and Its Applications
The wire rod can have various commercial applications, depending on user requirements. It is predominantly used to produce ribbed wire rods for reinforced concrete, manufacturing welded steel mesh or drawn wire.
The range of products manufactured each day at Thy-Marcinelle therefore fall within the following product families:
Wire Rod for Construction, which is used to produce welded steel mesh and ribbed cold-rolled wire.
Mild Steel Wire Rod, which is used for thin drawn wire and/or galvanised wire
Thy-Marcinelle is certified by CARES, the UK Certification Authority for Reinforcing Steels, for the production of steel products for use in reinforced concrete. The fact that we hold this certification attests to our commitment to provide products that meet the most rigorous of standards and requirements. What is more, customer satisfaction is firmly at the top of our agenda.
Certification
Are you interested in our coiled smooth wire rod? Would you like more information regarding specifications? Do you have a specific request? Feel free to contact our sales team –  We will answer as soon as possible.
Contact Us