« Monitoring updates to the REACH regulations to ensure industry compliance – our own and that of our customers. »
Identifying and Managing Chemical Risks
Within our industrial activities, we use substances and other chemicals in our steel production processes. This is why, in an ongoing effort to protect both public health and health in the workplace not to mention to protect the environment, our steelworks religiously monitors any changes to the REACH regulations regarding the registration, assessment, authorisation and restrictions of chemical substances.
This European regulation provides a legislative framework enabling the standardisation of information and transparency to be established within the EU. It encourages manufacturers to identify and manage risks associated with the production and use of certain chemical substances (in our case, metals). These substances are therefore better controlled and, in the event of a hazardous situation, can be subjected to significant restrictions.
The objective, of course, is to instil more accountability on European industry, whilst also allowing it to evolve, innovate and be competitive.
The REACH regulations also aim to do the following:
Protect Human Health against different diseases caused by substances that are carcinogenic, mutagenic or toxic to reproduction (e.g. endocrine disruptors), etc.
Respect the Environment by reducing the effect of these substances on our planet.
Guarantee the Safety of the employees who handle these substances on a daily basis.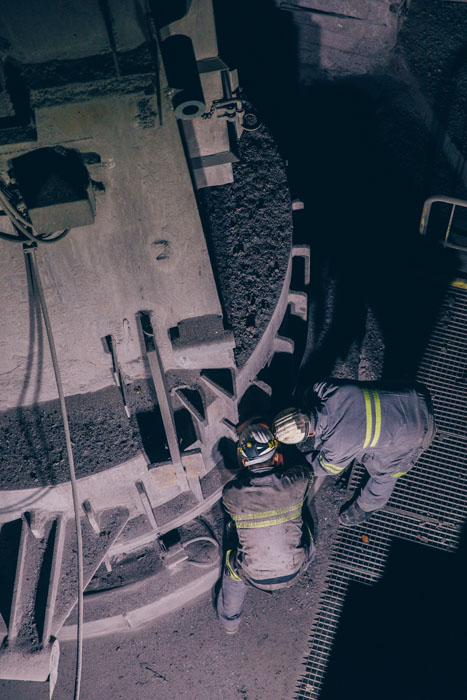 Respect for the environment and protecting the health of our employees take centre stage among the values that we consider to be important at Thy-Marcinelle.
Registration of Chemical Substances
Our materials and products fall outside the scope of REACH registration since they are classified as recycled or recyclable. As a precaution and on recommendation of the ECHA (The European Chemical Agency) our company has pre-registered the iron and alloys that is contained in the fragments of iron in order to benefit from the recognised exemption for substances that are used in recycling.
Information About the Substances Contained in our Products
In accordance with REACH regulations and its obligation regarding disclosure, we would like to reassure our customers that our steel does not contain any substance of very high concern (SVHC) at a concentration of more than 0.1% by weight for the entire item. Our steel is therefore not on the Candidate List of metals requiring specific authorisation.